Projects
To request access to prototypes and works in progress, please email Rebecca.
---
Part of the Folger Shakespeare Library's DIY First Folio educational resource, the Virtual Printing House is an interactive tool that models the building of the 1623 First Folio of Shakespeare's works. Visitors learn how early modern printers arranged pages into sheets, and sheets into gatherings, by doing it themselves in a drag-and-drop 3D tutorial.
Credits: Designer and Developer
---
Early Modern Manuscripts Online (EMMO) provides transcriptions, metadata and images of manuscripts from the sixteenth and seventeenth centuries.
Credits: Designer and Programmer, document browsing and reading sections
---
The Folger Luminary Shakespeare apps, created in partnership with Luminary Digital Media and Simon & Schuster, enrich the Folger Shakespeare Editions with unique audio and visual resources designed for 21st-century learning and teaching on the iPad.
Credits: Design and content supervisor
---
Free, high-quality digital texts of Shakespeare's plays, digitized and encoded from the Folger Shakespeare Library Editions.
Credits: Digital Editor, Interface Architect
---
ArchBook is an open-access, peer-reviewed collection of richly illustrated essays about specific design features in the history of the book.
Credits: Assistant Managing Editor, Encoder
---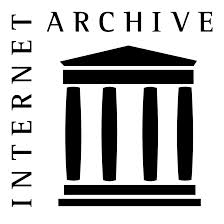 116 digital facsimile texts made from source texts from various libraries in the University of Toronto network, including special collections such as the Pontifical Institute for Medieval Studies and the Cheng Yu Tung East Asian Library.
Credits: Digitizer